The Best Diet Foods for Weight Loss
A properly balanced diet is a must if you want to have a physically fit and fine body. Nowadays the cases of obesity and weight gain can be seen in every house. This is a condition common in a huge population of people who are above 30 years of age. Although youths are less affected by this condition, many of them are facing this problem. As the saying goes 'Our body looks like what we eat'.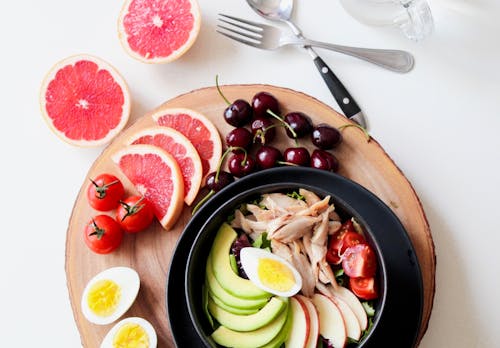 Maybe you have heard this saying and even if you haven't, it's not an issue. What I mean to say here is that your body fitness is depended on the type of food you eat. If you eat a fat-filled diet, your body will get overweight and fat-free diet will help you to stay slim and fit.
So, it is very important to have a proper diet in order to avoid weight issues within your body. Calories and fat are the two ingredients that form the basic reason for weight gain. Therefore, try to avoid such food items. Below discussed are some diet foods for weight loss.
Carbohydrates form one of the reasons for weight gain. So, reduction in the intake of carbohydrates is very much essential to reduce weight. In the long run, it has been seen that low carbohydrate intake helps a lot in weight reduction. It decreases appetite and increases the thermic effect.
Although fat is to be avoided during weight loss, some essential fats are to be taken as they help in increasing the metabolism of the body. These include lean fats, green fats, and marine fats. Along with this you also need to take lean protein and fruits.
Apart from just following a healthy weight loss diet take care that you are satisfying your taste buds as well while eating. It is very necessary that the food that you eat taste good. This will help in many ways as the body always needs positive mental impulses to stay healthy. From the list of fat-free and weight loss diet, you can choose those that you feel are tasty. Moreover, it is necessary that you understand the fact that it is the calorie deficit that makes you fit and not low carb or high carb. So, try to avoid high-calorie foods.
Diet Foods for Weight Loss
Following are some of the weight loss food items that you can take during weight loss program.
Whole Grains and Carbohydrate Foods: Yams, oatmeal, sweet potatoes, brown rice, whole grain wheat and pasta, lentils, beans, bulgur, bran cereals, lima beans, navy beans, kidney beans.Vegetables: Asparagus, cucumbers, onions, broccoli, spinach, tomatoes, green salad, mushrooms, peppers, etc.
Proteins: Casein protein, salmon, egg white, turkey breast, chicken breast, flank steak, chicken and turkey without skin lean cuts of pork and beef, tuna fish, lobster, etc.Fruits: Apples, grapefruit, bananas, oranges, cantaloupe, blueberries, pineapples, strawberries, peaches, etc.
Other Dietary Changes To Consider
Many other changes can be made in the food that we consume in order to lose weight. You can make raisin bran at home rather than getting it from the market. To make this, you just need to mix three ingredients in equal amount. These ingredients include fat-free milk, raisins, and total cereal. A cup of this mixture provides you with almost all the necessary vitamins and mineral requirements. It also boosts your body's protein intake and provides fiber in your diet. This way you will save a lot of calories, sugar, and fat in comparison to the same amount of this preparation taken from the market.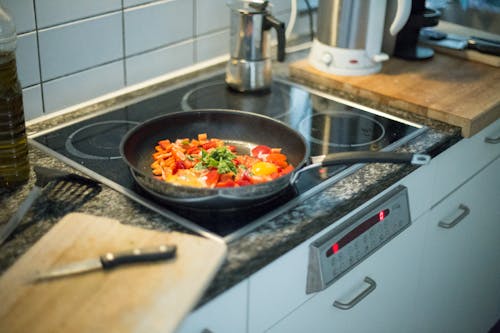 Another preparation that you can make at your home with eggs is the scrambled egg white. This is a very low-fat preparation and provides you with a high amount of proteins with the least calories. Pour some Pam on the frying pan and then let it heat. Now take some beaters to egg white and add some spinach and mushrooms.
Now, pour the preparation in the pan and let it heat at an average temperature so that it gets dry. This diet will save about 40 calories and 100 milligrams of cholesterol that you must have gained through the normal intake of the similar foods.
Boca burger grilled vegetable would be a substitute for your lunch and will provide you better nutrients with least fat and calories. This preparation tastes excellent and contains red-bell pepper, onion, zucchini, garlic, etc.
It has a good taste and you may almost feel the taste similar to the general burger that you eat if you add some toppings like tomatoes and lettuce with ketchup. This preparation is very much low in calorie content and fat than the normal burgers.
People who have a habit of non-vegetarian food can also fulfill their desire and eat meat without increasing the calories. The subway lean 6-inch roasted beef is a good substitute for such people and contains a lower amount of calories and fat. Coming to dinner, it should have a high amount of complex carbohydrates and low fats. Some good dinner choices would be spaghetti squash and pure lentil bean pasta.
Keep a Food & Weight Loss Journal
Successful weight-loss is a journey. Losing weight and keeping it off means doing little things every day which will show results over time – not taking a magic pill and suddenly shedding fat.
Losing weight and keeping it off requires careful attention to your diet and exercise habits. Every day you need to make a conscious decision to eat healthy foods and be active. Losing weight is a lifestyle decision. Once you've made this decision to live your life a certain way and lose weight for good, you need to keep it up.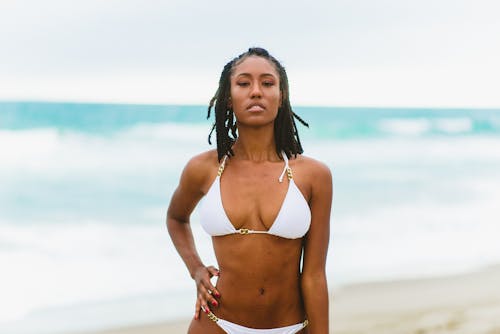 Sometimes it will be difficult to maintain your focus and discipline. There will be times when you will want to give in and go back to your old, unhealthy lifestyle. There will be days when you will forget about the progress you've made so far, and just want to revert to your old habits.
An accountability buddy is incredibly helpful for keeping your focus and staying healthy. But a friend is only human – there will be times when they won't be able to stay in touch, they may face emergencies in their lives as well. Alongside an accountability partner, you need to keep a food and exercise journal.
A food and exercise journal will chronicle your daily dietary habits. Over time, it will serve as visible proof of how far you've come, and how much you've achieved. Whenever you want to give up, you will be able to pull out your journal and see all the milestones you've crossed.
A journal could be something physical like a scrapbook, or a virtual diary such as a Microsoft Word file. It should contain details of each day, as well as records of celebratory moments and unhappy moments. You may wish to add photos to the journal so that you have a more visual record of your progress.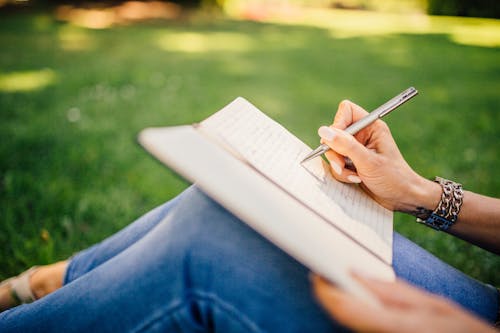 Your journal should contain details of your eating habits. You may want to record approximate calories consumed, and the exact amount of food you've eaten each meal.
However, don't worry too much about accuracy – you can even mention approximate portion sizes, such as "one small bowl salad and one big bowl pasta".
The important thing about journaling is to be as honest as possible. Never lie to yourself – otherwise, what's the point of recording your journey?
When you review your journal you will be able to better understand your food habits, including any portion-sizing problems you may have. In addition, you should record details of the meals, such as how hungry you were before and after, how quickly or slowly you ate, etc.
Remember to also record snacks that you eat. Mention whether you ate because you were hungry, or because you were feeling some other emotion. Also record whether you were doing any other activity while eating, such as watching television.
Record similar details for your exercise habits. Mention what time you exercised, what exercises you did, any equipment you used, how intensely you exercised, etc. You might also mention any activities that you would rather go to work out so that you can try to incorporate those activities into future workouts.