Organic And Healthy Fast Food Ideas
Smoothies are a great breakfast or afternoon treat. They are a combination of yogurt, ice, and fruit, and you can mix and match flavors according to preference or mood. If you add some organic peanut butter, smoothies can also provide you with protein and help you feel fuller longer. When you are creating smoothies, just be careful about calorie intake. Some fruits are high in calories and you may end up with a meal that isn't as weight conscious as you'd intended. Bananas, mangoes, avocados, and papayas are examples of great-tasting fruits that are high in calories.
Salads
Salads for a lunch or dinner are another healthy organic meal that is quick to make. Depending on the ingredients you include, they are low in calories, but the vegetables are filling. If you add meat, seafood, or cheese to your salad, you have a complete meal that fulfills all of your food group requirements.
When you are creating your salad, be mindful of the dressing you use. Salad dressings can add extra calories and fat, so you need to read the labels carefully.
Whole-Grain Pasta
Organic whole-grain pasta with sauce is another fast food idea that is healthy and organic. When you need help losing weight, you may think you have to avoid pasta because of the carbs. But whole-grain pasta is healthier and is an important part of maintaining a healthy weight. Add a salad and maybe some whole-grain rolls for a complete meal.
Avocado Burgers
A turkey and avocado burger is a satisfying meal that tastes great. Add a whole-grain roll, sweet potato fries, and a vegetable and this is a fantastic sit-down meal for the family that you can make quickly. Avocado is a filling food, but you do have to watch the calories so use them sparingly in recipes.
Soybean Tacos
Soybeans are filling, organic, and low in calories. Tacos are easy to prepare, and you can let people add their own toppings to make them fun. Soybean tacos don't have to be a vegetarian meal. You can add regular hamburger or turkey burger to satisfy the meat lovers in your family.
When you stroll through your local health food store, you may see many different beans, vegetables, or fruits you may want to try. Don't be afraid to experiment with some recipes of your own or ask the clerks at the store for ideas. They may be able to offer you more tips that can help you create healthy meals that are organic and quick to make.
Healthy Food Guidelines For A Healthy Life
Nowadays it is usual to see people rushing to work or some other places with food in their hand, driving and eating as they go. This is as a result of the fast-paced world. People are rushing all the time and have no time to sit down to a proper meal. Definitely, this cannot be good for their health. Food eaten in a great rush and without giving it your full attention cannot be of any health benefit; in fact, it does a lot of harm to the body.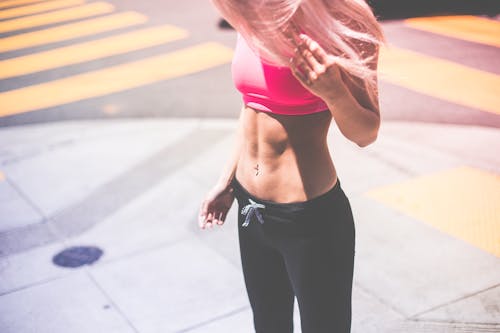 The mechanical and indifferent attitude people have formed towards their eating can easily mean that they are not getting any benefit from the food they eat.
Eating times have changed because people are too busy to sit down properly and give their attention to food like used to be done in the olden days.
Now there are serious health concerns about the way most people hurry through their eating and are also persuaded to ignore the facts about healthy and wholesome foods.
Most of these people have sacrificed good healthy foods on the altar of fast foods because they are rushing all the time to go do one thing or the other. Well, such eating habits can neither nourish nor satisfy the body.
Now fast food is not good enough, they are asking for faster and faster foods because racing has increased. Fast food is not good for you because it is normally not fresh, is too fatty and spicy.
People end up becoming obese, unhealthy, and with a host of other problems.
It is recommended for people to eat slowly, chewing the food properly, and doing so at regular hours. Again it should be noted that it is not just the quantity but the quality of food that matters most. People are advised to eat more raw vegetables, lots of fruits and some vegetarian diets as well.
Invest time in making great green smoothies, nutritious vegetable salads to energize the body. It can be a wonderful thing for you to try them out and discover for yourself that they actually taste great.
It is time to give your body an opportunity to digest the food properly and let it become healthy again. However difficult this may be at first, but with a single mind and determination, soon these useful habits will be inculcated in you becoming your lifeline to good health.